No posts were found for provided query parameters.
SUSTAINABILITY SUSTAINABILITY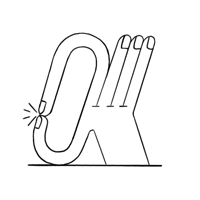 measures
We are at the beginning of a process. But in order to reduce our company's environmental footprint, we have taken the following measures to meet this responsibility:
Our website is 100% CO2-free from the start. For this we rely on the servers of all-inkl.com, which are powered by electricity from renewable sources.
Trees are important allies for CO2 reduction, which is why we have been planting at least one tree with givebackforest.org for every paid customer invoice since the beginning.
For our location in Portugal, cleaning up the seas is close to our hearts. Since an enormous amount of trash is washed up in the spring, we call for a beach cleanup once a year and actively contribute to the disposal.
We have almost completely digitized our accounting. No invoices, bank statements, etc. are printed out, but stored digitally. We try to avoid the use of paper entirely. Print products are produced only on recyclable paper.
We pay attention to the origin of purchased products and services and prefer sustainable products of local origin, as far as they represent an equivalent.
When traveling on business, we choose the means of transport that best combines environmental sustainability and short travel times and avoid short-haul flights. We make compensation payments for the resulting Co2 emissions at www.atmosfair.de.
Climate protection projects
We will have our Co2 footprint calculated at the end of the year and offset the unavoidable tons of Co2 we emitted with a climate protection project via www.natureoffice.com.
Location:
Türkenstraße 10
13349 Berlin
GERMANY